Call or send Loretta an Email here…
I am available for individual therapy, counseling, coaching or consulting via in-office, telephone or Skype. If you would like a private session please review the information below. Periodically, I also offer teleseminars, teleclasses and EFT tap alongs during the year. Make sure I have your email address if you would like to be notified when they are scheduled.
Location
My Office is located in Hermosa Beach, California, 15 minutes south of LAX airport, between Manhattan Beach and Redondo Beach. However, I work with people all over the world by phone or Skype. Even for people who live in the same area as I do, phone sessions are becoming increasingly commonplace. Between life's demands, including the realities of traffic, people are busier and under more pressure than ever before, creating even more need for therapy but less time to pursue it. So phone sessions are potentially a good solution for people experiencing a significant time crunch.
Payment and Fees
My professional services are available to you on a fee for service basis. I don't accept insurance mainly because of my commitment to confidentiality, your privacy. and my own mental health. Payment for a session may be made prior to or at the time services are provided. Payment is by check, cash or PayPal. You may pay by credit card using PayPal. For information regarding fees, please email me from this link or call me at 1-310-896-5252 for fee and session details.
Health Insurance Policies
In addition to not accepting insurance, I no longer participate in managed care plans, accept assignment of insurance benefits, nor am I an 'in-network' provider or a MediCare provider. My agreement with my clients is that they pay me directly. If you request it I will provide a universal bill (statement of services) to submit to your insurance provider for possible reimbursement. However, I recommend that potential clients check with their insurance carrier to find out whether or not they will reimburse you for my services prior to making an appointment.
Will Your Insurance Reimburse You?
Psychotherapy is typically covered by most insurance plans, but each plan is different. You will have to contact your insurance carrier directly to determine your eligibility to be reimbursed. I am licensed in California as a Marriage, Family Therapist. My professional services as a psychotherapist are limited to California. Outside of California I offer my Consulting and EFT Coaching Services which, to my knowledge, insurance companies do not reimburse. Also, services on the phone, video conference or email are not usually reimbursed. But you should always check with your insurance carrier for the final word.
Cancellation Policy
Cancellations need to be made at least 48 hours in advance. You are responsible for the full fee of the session unless we reschedule in the same week or make some other mutually agreed upon arrangement. Actual emergencies are exempt from this policy.
Thank you!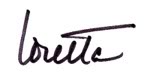 Loretta Sparks, LMFT, EFT Master, D.CEP
Self Care Power Institute